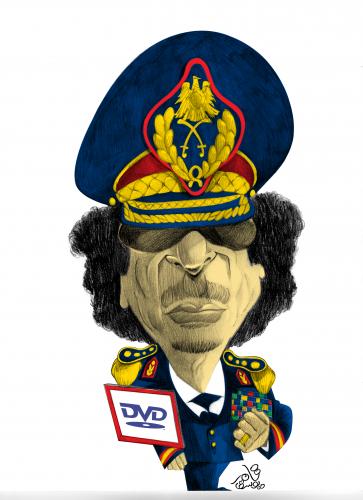 18372
Muammar al-Gaddafi

di
tamer_youssef
il 15 giugno 2009
* Muammar al-Gaddafi | Libya | by Tamer Youssef | Pencil Sketch on Regular Paper - 50% Recycled | Colors using Photoshop CS4 | California | USA | Jume 2009 | Tamer Youssef's Caricature World *

Muammar Abu Minyar al-Gaddafi (born 7 June, 1942) also known as Colonel Gaddafi has been the de facto leader of Libya since a 1969 coup. Although Gaddafi has held no public office or title since 1979, he is accorded the honorifics "Guide of the First of September Great Revolution of the Socialist People's Libyan Arab Jamahiriya" or "Brotherly Leader and Guide of the Revolution" in government statements and the official press. With the death of Omar Bongo of Gabon on June 8, 2009 he became the third longest serving head of state. In February 2009, upon being elected chairman of the 53-nation African Union in Ethiopia, Gaddafi told the assembled African leaders: "I shall continue to insist that our sovereign countries work to achieve the United States of Africa."
qaddafimuammaralgaddafiabuminyarlibyacatooncaricatureportraitpencilartsketchillustrationbytameryoussefegyptusa

Jacob Zuma

Nouri al-M...

Gordon Brown