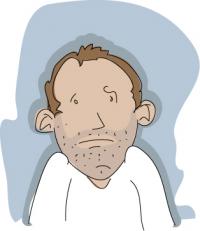 Jason Cowling
"He must become greater, I must become less. John 3:30"
Sydney, Australia
membro da May 04, 2008
www.jasoncowling.com.au
72 837
visualizzazioni
13
commenti
4
preferiti
Galleria di Jason Cowling
(12)


Informazioni professionali
Nome
Jason Cowling
Data di nascita
1984-06-07
Titolo di studio
Bdesign (Visual Communication)
Tecnica
Digital
Strumenti
Illustrator, Flash
Influenze
Gary Larson (Far Side), Michael Leunig, Futurama
Informazioni personali


I am an Australian freelance illustrator/animator. My passion is for digital cartoons and Flash animated shorts & interactives. My work tends to be characterised quirky, absurd and simple.