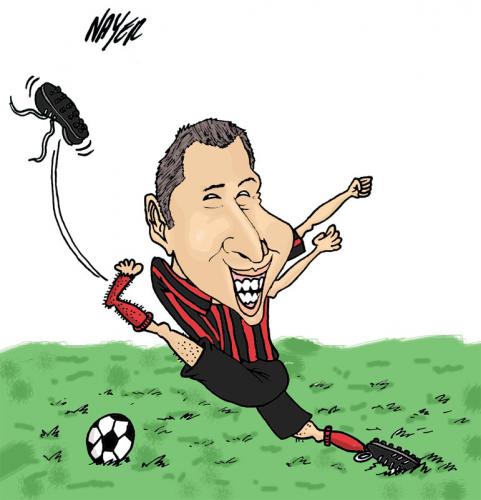 2291
Rafa Camargo

di
Nayer
il 30 August 2008
This my dear friend and brother Rafa Camargo .. cartoonist from Brazil and he is a big fan of Atletico Paranaense .


Rafa in his is a professional illustrator since 2000 .

He draws sports cartoons for the newspaper "Jornal Tribuna do Paraná" in Curitiba and for the "Jornal Diário do Sudoeste. He has collaborated with the following magazines "Super Interessante, Mundo Estranho, Encore Magazine (Munich Germany) among others. Also, Rafa has had works selected in National and International saloons. He has participated of the catalogue of the "Ilustra Brasil 2" and is a member of the Brazil's Illustrators' Society. (SIB – Sociedade dos Ilustradores do Brasil).
In 2004 he settled the "Mamute Estúdio Gráfico" where he develops projects of corporative identity and illustration.
He keeps a blog, a means that he uses to publicize texts and various creations. He collaborates with the humor site "Pato de Laranja"and with "Jornal de Debates".

Suicide

The Thinker M...

Chasing