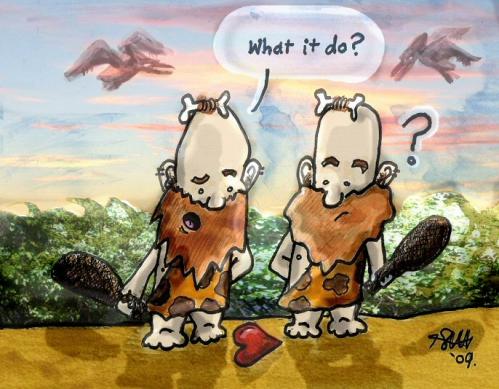 7286
The Curious Caveman

di
Radio-active Girl
il 02 September 2009
This started out as a reeally simple doodle but then i thought 'oooh, i wonder what it'd look like if i tried out some textures..?'
and it all went from there, but very happy with it : ]
took about 2/3 hours
made with pen, watercolour, psp8 & aviary.

Was wondering how long people have been asking the same kind of questions about love; did cave-people think about it.. what is it? why is it? what does it do?
...is it shaped like a wheel?