Marcelo Rampazzo
Available images
Portrait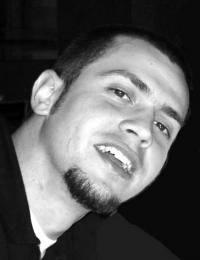 Marcelo Rampazzo

Born on August 27, 1980, in São Paulo, Brazil.
Formed in visual arts with Bachelor of arts. His style mixes different kinds of techniques such as painting on paper and digital, collages and appropriations. Today he is cartoonist, illustrator and teacher of graphic arts in ABRA (Brazilian Academy of Arts), he participates in several exhibitions around the world.

His motto is "Make a difference".