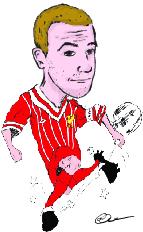 AndyWilliams
United Kingdom
membro da April 21, 2010
www.ganglybrain.com
52 704
visualizzazioni
3
commenti
1
preferiti
Galleria di AndyWilliams
(10)


Informazioni professionali
Nome
Andy Williams
Data di nascita
1986-08-27
Titolo di studio
Graphic Design BA (Hons), Certificate in Life Drawing, AS Level in Fine Art
Tecnica
Varied - depends on my mood! Mostly love doodling, illustration and making work into vector images
Influenze
The Beano and The Dandy! Garfield, Dilbert. People and places...
Informazioni personali


I'm a cartoonist/illustrator in disguise! Currently work for a charity and have done some cartoon and graphic work with young people. I come from a Graphic Design background, but in all honesty I think fine art may have been more my thing! Hindsight eh?!