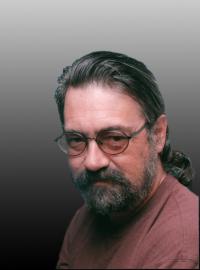 CARTOONISTX
"Cartooning is easy...dying is hard!"
San Bernardino, United States of America
membro da April 03, 2008
cagletoons.com
217 226
visualizzazioni
39
commenti
8
preferiti
Informazioni professionali
Nome
Gordon Campbell
Data di nascita
1951-09-26
Titolo di studio
BA in architecture, ASU
Tecnica
Pen & Ink, computer enhanced graphics.
Strumenti
Photoshop, Corel, graphix pens,
Influenze
Bill Maulden, Jeff McNelly, Herblock, Walt Kelly,Paul Conrad
Vignetta preferita
Pogo
Informazioni personali


Until I was laid off this last month, I worked for 16 years for a newspaper in southern California, part of a chain of over 150 papers, most of which carried my cartoons. Now I'm looking for a new job.