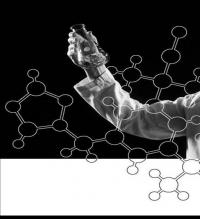 Thommy
"Because I believe in expressing myself"
Denver, United States of America
membro da June 25, 2008
DrawnOpinions.blogspot.co...
1 489 336
visualizzazioni
113
commenti
3
preferiti
Informazioni professionali
Nome
Thomas Kodenkandath
Data di nascita
1962-05-08
Titolo di studio
Ph.D.
Tecnica
Editorial cartooning
Strumenti
Sharpie
Influenze
RK Laxman, Yesudasan
Vignetta preferita
Dilbert
Informazioni personali
Welcome to my experiments in Black and White. While young, I enjoyed sketching people around me. At school, I was notorious for making cartoons of the teachers. One of them even hoped that I would end up as a cartoonist. Well, I have been a cartoonist since I am 16 & over 500 have appeared in print. As a freelance cartoonist, I now serve India-New England, Patram, Sangamam & Kairali (USA) and Malayalam News (UAE). Interestingly, I am also a scientist involved in advancing materials & process for enabling energy technologies. I earned Ph.D. from IIT-M. I was fortunate to win fellowships of UNESCO & Imperial College. I am relentless in my pursuit of excellence in R&D and cartooning keeps me creative. I have authored ~75 R&D papers & 12 patents. Kerala Center (NY) honored me for "Extraordinary combination of talents as an Outstanding Scientist & Gifted Cartoonist". I am a founding member of Kerala Cartoonist Academy & recently elected to the Association of American Editorial Cartoonists. Born in Kerala, I live with my loving wife, Rekha & 3 precious daughters in the US. I hope you enjoyed them as much as I did drawing them.