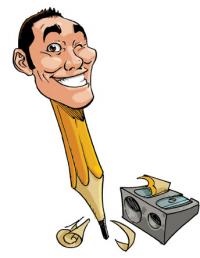 giuliodevita
"Impossible is something"
Pordenone, Italy
membro da February 12, 2010
www.giuliodevita.it
700 224
visualizzazioni
23
commenti
11
preferiti
Informazioni professionali
Nome
Giulio De Vita
Data di nascita
1971-12-07
Informazioni personali


I work for french comics since 2000. But sometimes I work for advertising, cimema and animation. I'm interested in everything is connected to visual story telling.