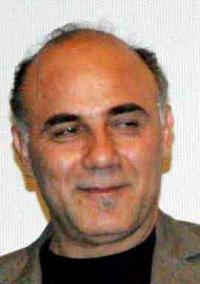 javad alizadeh
"Sweetness of life is in its bitterness!"
Tehran, Iran
membro da March 30, 2008
www.javadalizadeh.com
539 004
visualizzazioni
142
commenti
54
preferiti
Informazioni professionali
Nome
Javad Alizadeh
Data di nascita
1953-01-08
Titolo di studio
English translation
Tecnica
Mixed: opposed and varied subjects and drawing styles!
Strumenti
Mixed:pen, pencil, pentel, rapidograph, color pencil, pastel, water color, sometimes computer.
Influenze
Mixed:Magritte, Topor, Holland, E. Mihaescu, Zabransky, Sliva, Mordillo, Sempe and Einstein!
Vignetta preferita
pink panther
Informazioni personali


Starting Cartoon since 1970. Graduate of English translation in 1975, now after around 40 year experiencing both fields, i have found that i am neither a good translator nor a good cartoonist!
Contatti di javad alizadeh
(43)