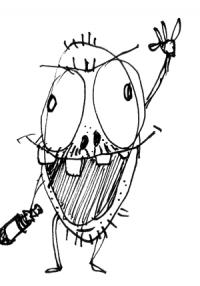 jonas
berlin, Germany
membro da December 02, 2007
10 898
visualizzazioni
2
commenti
1
preferiti
Galleria di jonas
(3)
Preferiti

avaTAAAAR!!

sauerei!

die post geh...
Informazioni professionali
Data di nascita
1905-12-24
Titolo di studio
currently studying animation at potsdam-babelsberg film academy. previously MA in chinese at the university of edinburgh.
Tecnica
doodle around
Strumenti
are cool
Influenze
bill watterson, toni batllori, ferreres, el jueves, pete fowler
Vignetta preferita
bender! no! zoidberg! no! bender! argh!
Informazioni personali


'73 european champion of backward pole vault