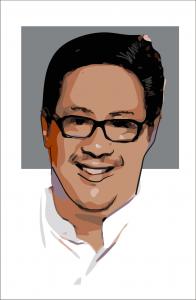 yan setiawan
"Make it easy!!!"
bandung, Indonesia
membro da February 02, 2010
www.facebook.com/profile....
111 413
visualizzazioni
38
commenti
0
preferiti
Informazioni professionali
Nome
yan setiawan
Data di nascita
1971-02-09
Titolo di studio
Bandung Institute of Technology
Tecnica
drawing
Strumenti
computer and freehands
Influenze
comic
Vignetta preferita
Jan Mintaraga
Informazioni personali


i love drawing! i love geodetic engineering! i love imagining!!
Portfolios
love (2)