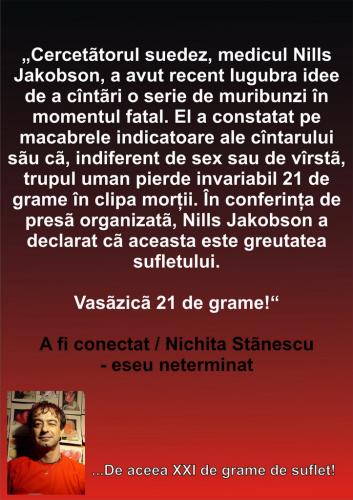 2921
21 grams of soul

di
SAI
il 08 October 2008
21 grams...the weight of the soul - this is why the collection of Love includes 21 drawings...
Traduzioni
(1)
aggiungi
English di SAI
'"Swedish social sciences researcher, doctor Nills Jackobson, recently had the terrible idea to measure the weight of a series of dying in fatal moment. He noted that regardless of sex or age, the human body lost 21 grams invariably in the moment of death. In the press conference organized Nills Jackobson said that this is weights soul.
So ... 21 grams!"
NICHITA STANESCU- To Be Conected'
Altro di SAI

Smokemale

universal ...

jail