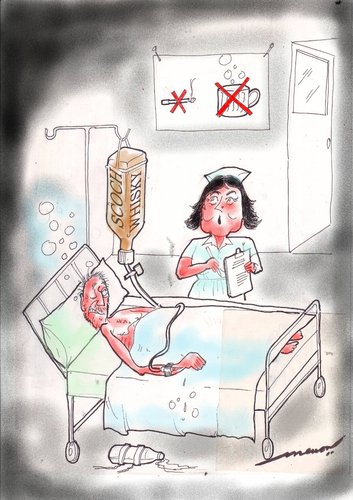 2811
A Drink on the Sly

di
kar2nist
il 13 June 2011
You may be hospitalised but that does not mean that you have to forego your pleasures, provided you can fool that Nightingale!

Sie können aber ins Krankenhaus eingeliefert werden, bedeutet nicht, dass Sie Ihre Freuden zu verzichten haben, vorausgesetzt, Sie können die Nachtigall Narr!


Si può essere ricoverati in ospedale, ma ciò non significa che dovete rinunciare vostri piaceri, a condizione che si può ingannare usignolo!

Aţi putea fi spitalizat, dar asta nu înseamnă că va trebui să renunţe la plăcerile tale, cu condiţia să pot pacali că Nightingale!

Eğer hastaneye olabilir ama bu sizin zevkler vazgeçmek zorunda olduğu anlamına gelmez, o Nightingale aptal olabilir sağlanan!
Filosofia » Intoxication & Drugs