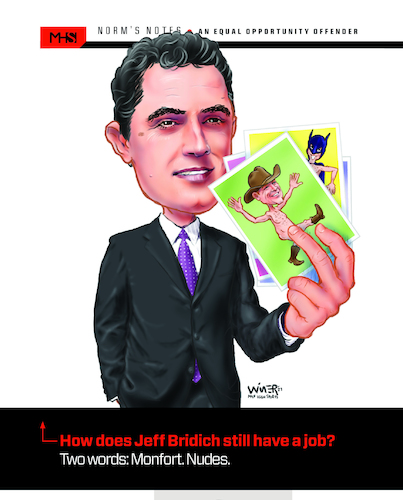 563
Baseball Blackmail Hypothesis

2
Applause

di
karlwimer
il 07 April 2021
Latest cartoon for Mile High Sports Magazine, the leading publication for sports in the Colorado area, and where I've been the featured cartoonist the past 8 years.

The Colorado Baseball Rockies won their first game, then...

Tough times ahead at Coors Field. Mismanagament, loss of key players, bad drafting, and other questionable business decisions have made the Rockies potentially the worst franchise in baseball. The general manager seems to keep on ticking with his job, but has everyone wondering why.
Sport » Ball Sports Other Sports
coloradorockiesbaseballmlbunitedstateskarlwimercandidpictures