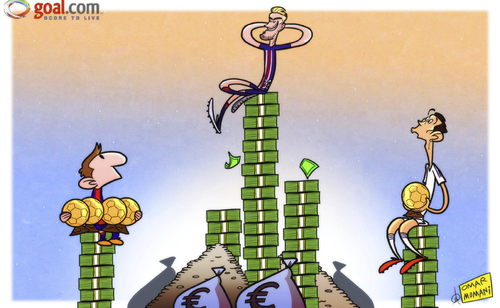 1642
Beckham top of the pile

2
Applause

di
omomani
il 12 March 2013
The Goal Rich List for 2013 has been published, with few surprises regarding who sits at the top of the pile.

David Beckham tops the list with a staggering net worth of £175 million, beating off competition from Lionel Messi [£115.5m] and Cristiano Ronaldo [£112m].

No wonder the midfielder can afford to give up his Paris Saint-Germain salary to charity, and waive image rights and all other club income for the entirety of his five-month stay with the club.
davidbeckhamcristianoronaldomessibarcelonarealmadridparissaintgermain

24 hours late...

Zalatanoccio

Tarzan