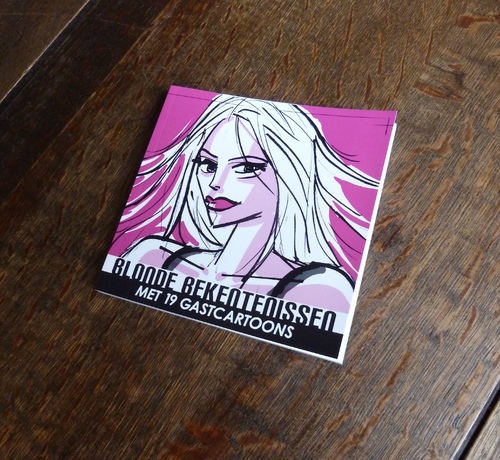 Blonde Bekentenissen - The Book!
#142377 / visualizzato 5597 volte

di
Age Morris
il 05 September 2011

7
Applause
Victor and I (and a bunch of other artists!) have worked very hard on our third cartoon book: Blonde Confessions (in Dutch: 'Blonde Bekentenissen' - ISBN 978-90-77210-06-2).

Today it finally arrived! We are very proud of it and we will present our book on the 'Stripfestival Breda' in September 2011!

PS: 'Blonde Confessions' is a sub-series of our webcartoon project 'About Love and Life'.

???????????????????
agemorrisvictorzilverbergblondebekentenissenatoomstijlcartoonboekcartoonbundelgastcartoons