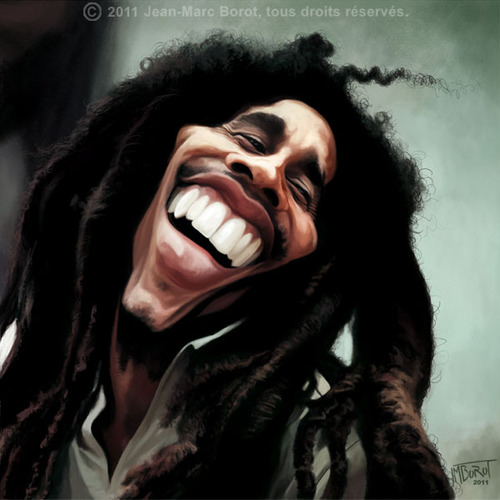 20087
Bob Marley

di
jmborot
il 04 January 2011
I wish to you all a happy new year.

Ce n'est pas à proprement parler une carte de voeux, mais comme les temps sont assez difficiles, et que 2011 marquera le 30ème anniversaire de la disparition de Bob Marley, je prends un peu d'avance sur l'hommage qui lui sera, je l'espère, rendu (y'a pas que "MJ") tout en vous recommandant de rester cool. Le reggae, ça peut aider.

It's not really a greeting card, but as time are difficult, and as 2001 will mark the 30th birthday of Bob Marley's death, I make a tribute to him, while recommending you to remain cool. Raggae can help...

Lady Gaga

Cristiano Ro...

John Bell Hood