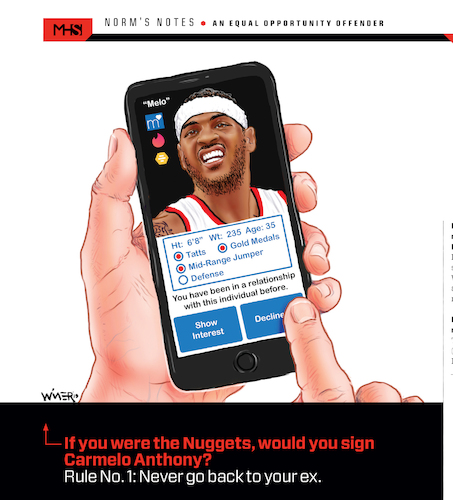 723
Carmelo Anthony Decline

2
Applause

di
karlwimer
il 10 September 2019
Carmelo Anthony, one of the great NBA basketball players of the past 30 years is nearing the end of his career. Unlike some of his peers who've gone out with retirement ceremonies and other kinds of hoopla, Melo will most likely go out with more of a whimper. After years of All-Star game nods, Olympic teams, and other nods to his significant talent, he's bounced from team to team the past couple years without sticking, and now very uncertain if any team will take him.
The Denver Nuggets is where he started, and for several years he was the toast of the town. Now, pretty certain they wouldn't take his call.
Always sad to see a fading superstar, but in his case, there might have been a chance at one point to adapt his style to a more team-oriented approach, but it never seemed to happen. Wishing the man all the best...
Sport » Ball Sports Other Sports Olympia