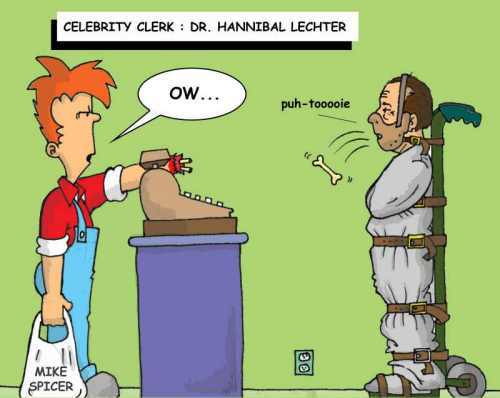 5663
Celebrity Clerk Hannibal Lechter

1
Applause

di
Mike Spicer
il 08 July 2010
"Celebrity Clerks" depicts humourously, people of note behind the cash-register of a convenience store. The subject matter ranges from those currently in the public eye to those that are out of the loop, but engrained in our collective conscience. And some off the wall stuff too..

"Celebrity Clerks" has been very well received on Internet social networks, enjoying very positve feedback, and the online creative community.
mikespicercelebrityclerksparodycartoonsatirecaricaturefunnycomic

Roots

Celebrity Cle...

Kaley Cuoco A...