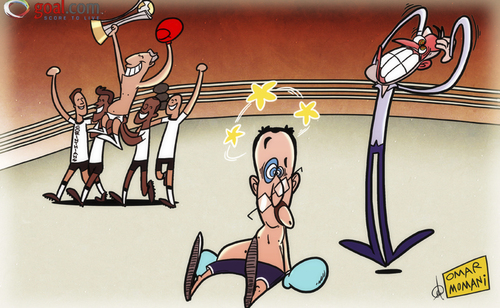 1804
Corinthians deliver Benitez

0
Applause

di
omomani
il 19 December 2012
Just when it appeared Rafa Benitez might be on the verge of receiving some goodwill from Chelsea fans, Corinthians spoil the party.

The Blues romped into the Club World Cup final with a convincing 3-1 victory over Monterrey.

But Benitez and his charges came unstuck against the Brazilian outfit, who won the competition by knocking out the Stamford Bridge side with a single Paolo Guerrero goal.
Sport » Soccer/Football Championships