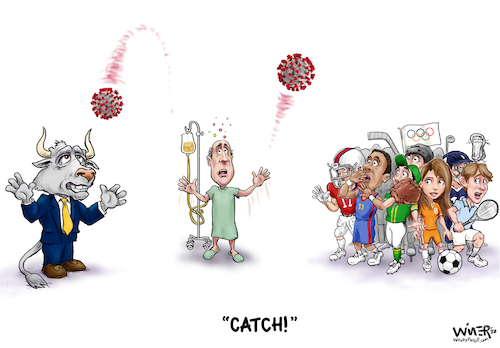 1143
Coronavirus Catch

2
Applause

di
karlwimer
il 29 March 2020
Latest cartoon for WoodyPaige.com, a leading sports website for covering things in the United States and abroad.
Nothing has been immune from this pandemic, particularly two very American institutions: the stockmarket and sports (in every form).
Be safe out there - and careful who you play "catch" with!
Sport » Soccer/Football Ball Sports Other Sports Championships Olympia

Termite Ark

Heenes Ark

Health Care S...