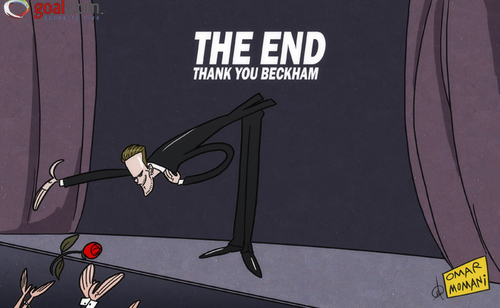 2353
David Beckham ends LA career

5
Applause

di
omomani
il 02 December 2012
oes he write his own scripts? He must do, right? David Beckham ended his time in the United States by helping LA Galaxy triumph 3-1 over Houston Dynamo in the MLS Cup final.

It meant the California franchise retained the MLS Cup for the second year running and ensured Becks left an indellible print on Major League Soccer after his five-and-a-half year association with the league.

Though he lived up to Los Angeles expectations with the happiest of endings - Beckham was substituted in the 94th minute to give him a chance to wave to the fans, hug his team-mates and indeed one 'unidentified fan' (Robbie Keane) - there is a sense that this isn't quite the end for the 37-year-old.

He admits he has "no idea" where he will move to for his final, final swansong, but you would not bet against him bringing just as much drama and theatre to proceedings - after all, he has now won the league title in his final year at Manchester United, Real Madrid and LA Galaxy.