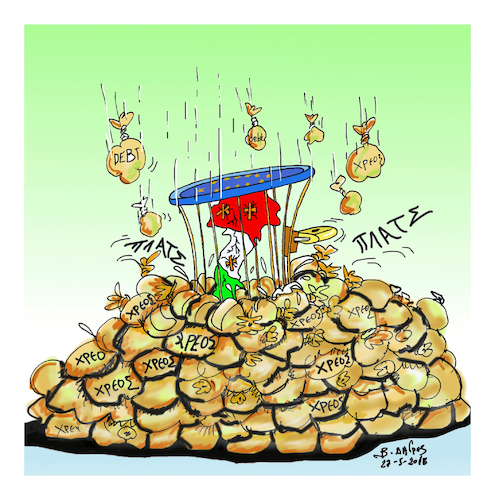 711
Debt Italy

1
Applause

di
vasilis dagres
il 29 May 2018
The public debt of Italy is 2.157 trillion

The 'Democrat' president of the Italian republic, Mr. Sergio Mattarella, in consultation with the '' democratic '' power of the European Union abolished the elected popular government.
The 'Democrat' 'Sergio Mattarella, commissioned technocrat Carlo Cottarelli, who is an employee of the International Monetary Fund to make it his own government.
In ancient Greece say '' that politicians must become philosophers or philosophers politicians '', however, not technocrats. Really since when financial markets have the right to dissolve countries, states, peoples, nations, and to abolish the sovereignty of each country.
Politica » National/Domestic International Military & Security Taxes Finances Economy & Money Jobs & Social Historical Other Politicians Parties Democracy

election

german govern...

cop24