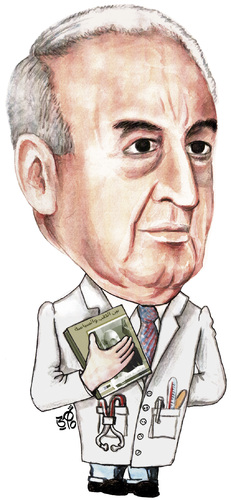 4995
Dr. Zaid Hamza of Jordan

di
samir alramahi
il 01 March 2010
Dr. Zaid Hamza of Jordan
Dr. Zaid Hamza, a doctor and unionists, intellectuals, human rights activist and author of a famous journalist and the Minister of Health earlier in 1985 -1989 completed a national project for the establishment of health centers and clinics in rural and remote areas, opposed the privatization of the medical sector then resigned from the ministry.

Among his famous opinions he demanded to return back of the Arab Jews deported from their countrys, whether voluntarily or involuntarily. Submitted proposals to the Arab regimes in case of Arab Jews adopted as refugees to Israel. Note that most of them were deported in suspicious transactions, such as those in Ali Baba, which transported hundreds of thousands Iraqi Jews to Israel in 1951, Operation Magic Carpet, which quoted the Jews of Yemen in 1950, Similar operations was to transfer of Falasha Jews and others (Sephardim) to Israel, who are often confronted with racial discrimination with the Western Jews!
jordanpoliticssephardimisraediscriminationjournalistclinicshealthauthordoctorministerramahiarabjews