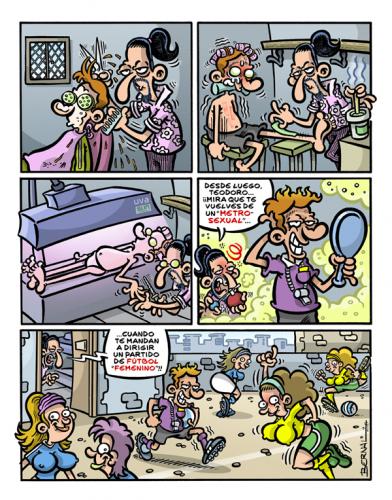 3794
Fuera de Juego.

di
Bernal
il 08 September 2008
Página de cómic sobre un árbitro de futbol para la revista Retranca. Correspondiente a la serie: "Fuera de juego".
.................
Page comic book about a soccer referee for the magazine Retranca. Corresponding to the series: "Outside the game".

Pet

Cuba

Los hombres ...