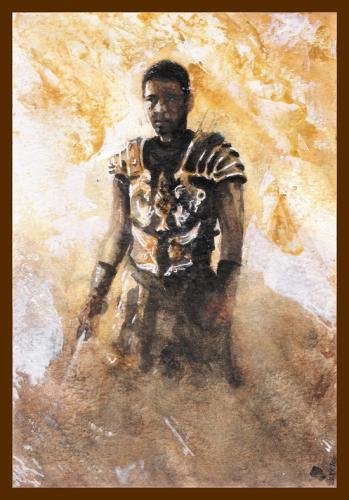 17470
Gladiator

3
Applause

di
Laurie Mouret
il 30 March 2008
August 2007.
I wanted to try a painting with watercolours and not acrylics.
I had seen a great drawing of Padme made with watercolours (unfortunately, I forgot the comicker's name) and I wanted to draw in the same style.
It turned out completely different, and I think that's better, because the final drawing is much more closer to my style than what I wanted to achieve.
Watercolours on paper, white pen and white acrylic, chalk, black felt-tip pen.