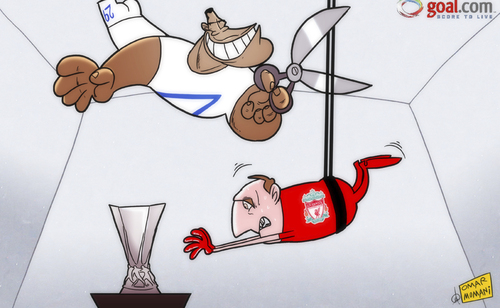 1950
Hulk ruins Liverpool MI

1
Applause

di
omomani
il 22 February 2013
Brendan Rodgers' side faced a difficult task in attempting to overcome a 2-0 deficit from the first leg of their Europa League tie against Zenit St Petersburg.

And that became all the more improbable when Brazilian striker Hulk popped up to latch onto a poor backpass from Jamie Carragher and slot past Pepe Reina to give them a 3-0 aggregate lead.

But to their credit, Liverpool fought back in astonishing style, and were tantalisingly close to an improbable result. However, they had left themselves just too much to do in the end, with the Russian side advancing to the next stage.
Sport » Soccer/Football Championships