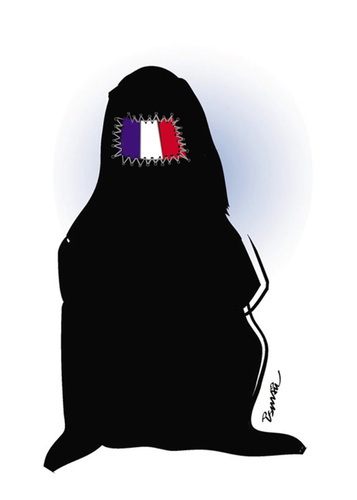 ISLAMOPHOBIA IN FRANCE !..
#70693 / visualizzato 6644 volte

di
ismail dogan
il 13 January 2010

15
Applause
legislation to ban the burqa in France..
French Prime Minister Francois Fillon said on Tuesday UMP deputies that the headscarf ban text was going through a resolution Parliamentary laying principles legislative and regulatory decisions to implement these principles according to witnesses .

The government's position was expressed by the President at the Congress in Versailles (June): the burqa is not welcome in France. The objective is to censure that the burqa has no place in France, said the Prime Minister at the weekly meeting in camera, the UMP group in the Assembly, according to several witnesses . His comments were confirmed by the Prime Minister's entourage.