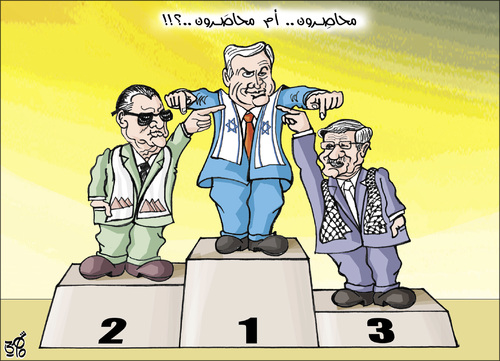 4365
Jailers Or Prisoners ?

di
samir alramahi
il 11 July 2010
Three of them are united by the using of collective punishment on the Gaza Strip residents, Including Fath members, Communist and Christians
pretext of fighting the Islamist Hamas !!!!!!
Nearly two million residents have been stranded without the guilt, Although they are victims of the military control of Hamas forces on the poor strip..!!!
Where is the truth.???