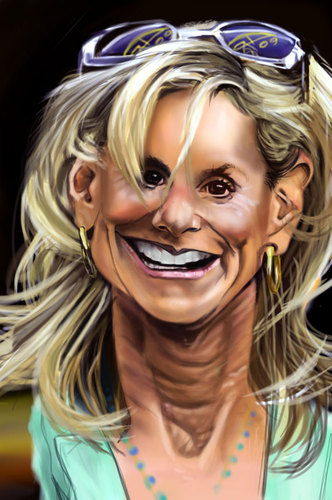 9579
Jamie McCourt

di
salnavarro
il 12 December 2009
Jamie McCourt is the former CEO of the Los Angeles Dodgers
baseball team. Her estranged husband, with whom (as of November 2009) she is presently embroiled in a divorce case, Frank McCourt, asserts that he is the sole owner of the Dodgers. Their son, Drew, was the Dodgers' director of marketing (but is now a student at Stanford Business School). Jamie McCourt has been an attorney and a real estate executive. She is considered one of the most powerful figures in American sports.
Finger painted on Ipod touch using 95% sketchbook mobile app.