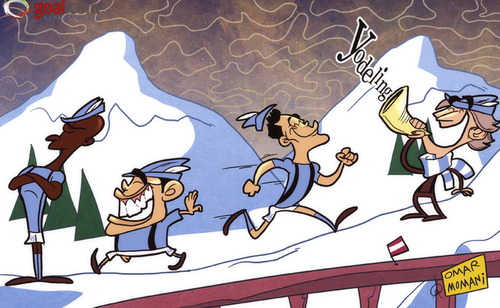 2878
Man City face mountain challenge

1
Applause

di
omomani
il 06 July 2012
Manchester City manager Roberto Mancini will take his squad to the Austrian Alps for an intense programme of pre-season training, it was revealed this week.
The Italian's training methods have not always been received favourably at the Premier League champions with double sessions reportedly having irked some members of the squad upon his arrival in 2009.

The players may be looking forward to some luxury chalet accommodation but may be less than impressed once the gruelling sessions get underway.

Regardless, it is likely to give Mario Balotelli an easy excuse to get the tabloid headlines into overdrive nice an early for the campaign so expect a little good to come out of the trip.
Sport » Soccer/Football Championships