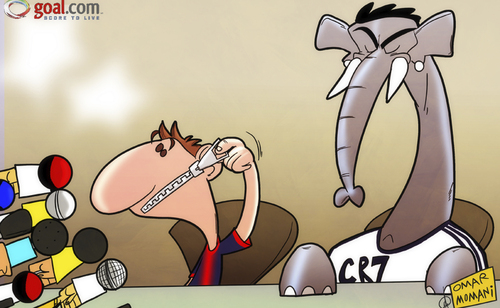 1902
Messi avoids Ronaldo

1
Applause

di
omomani
il 06 September 2012
After Cristiano Ronaldo expressed his unhappiness at a "professional issue" at Real Madrid, La Liga rival Lionel Messi was quizzed on the situation at a press conference.

Some quarters have suggested that the former Manchester United man is upset because he did not win the Uefa award for the best player in Europe, with Messi's team-mate Andres Iniesta instead collecting the trophy, while others think he is jealous of the Argentine.

However, the Barcelona star refused to comment on the Portuguese's comments, instead stating: "There's no reason to ask me about what he says and vice-versa. It's nothing to do with me."