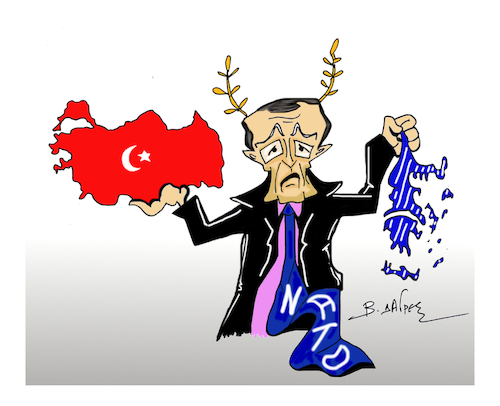 270
NATO

1
Applause

di
vasilis dagres
il 10 December 2019
Μετά από την Ιταλική , την Γερμανική ,και την βουλγαρική κατοχή , είχαμε ως λαός την κατοχή των Άγγλων .Μάλιστα ο '' μεγάλος πολιτικός '' Winston Churchill είχε δώσει εντολή στον στρατηγό Σκόμπυ να μας συμπεριφερθεί σαν χώρα που θα βρισκόταν σε κατοχή .
Αργότερα οι άγγλοι μας παρέδωσαν στους αμερικάνους και μας επέβαλαν την δικτατορία του Παπαδόπουλου .
Αυτό που συμβαίνει τώρα με το NATO είναι γνώριμο στον ελληνικό λαό.
Πάντα σε όλα αυτά τα χρόνια μεγάλη πλειοψηφία του ελληνικού λαού αντιστεκόταν.


After the Italian, German, and Bulgarian occupations, we had the English occupation as a people.
Indeed, '' great politician '' Winston Churchill had ordered General Scooby to treat us as a country in possession.
Later the English surrendered to the Americans and imposed Papadopoulos' dictatorship on us.
In all these years a large majority of the Greek people have resisted.
Politica » National/Domestic International Military & Security Terrorism Historical Other Conflicts & War Politicians Parties Democracy