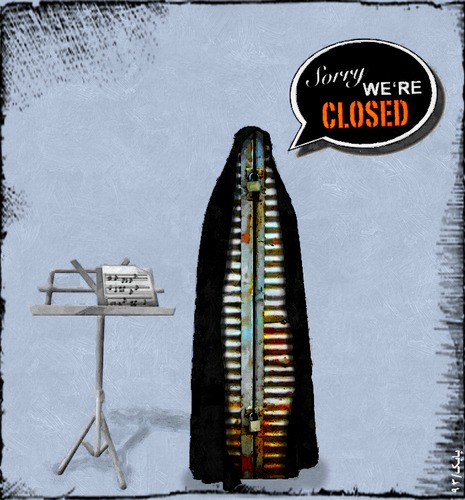 1810
No country for female musicians

di
Babak Massoumi
il 10 March 2015
The Iranian government is coming under increasing pressure to ban women musicians from performing in public or releasing albums.

According to some conservative clerics and hardline MPs, singing is forbidden ("haram") for women in Islam, and in their eyes the current, ''moderate'' administration has broken the taboo.

In recent months, music and musicians have been heavily criticized by conservative members of the clergy. Meanwhile, several concerts approved by the ministry of culture have been cancelled at the last minute by local clergy members or other officials, despite efforts from the culture ministry to stand by its permits.
Politica » National/Domestic International Third World Family & Youth Jobs & Social Democracy