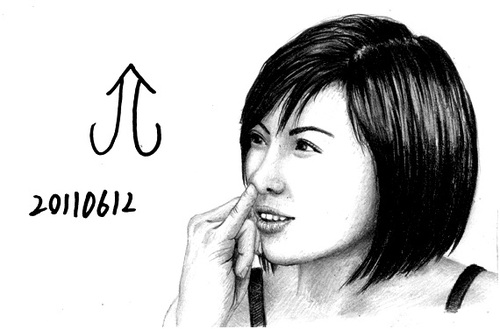 4181
Ritsuko Matsuda

6
Applause

di
Teruo Arima
il 12 June 2011
I imaged her picking nose!!! Then, she will eat her snots like Goro Noguchi!!
She is a member of Japanese female singer gruop 'MAX' and was popular from 1996 to 2000. Even now she is in service but is not popular now.
She was beautiful in late 1990s and is Aki Maeda enemy even now I think!! I wanted to draw Aki Maeda but I could not get her detailed sauce picture. So I thought out of drawing her enemy!
Personaggi Famosi » Musicians TV & Film