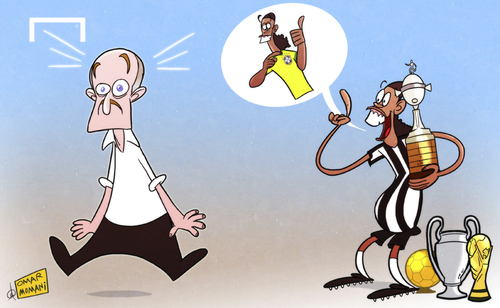 1856
Ronaldinho adds another title

2
Applause

di
omomani
il 26 July 2013
He may not be the player of yesteryear, and that's undoubtedly a view shared by Brazil coach Luiz Felipe Scolari, but Ronaldinho continues to tot up the titles to prove his doubters wrong.

Atletico Mineiro claimed Copa Libertadores glory on Thursday as they turned around a 2-0 first-leg deficit against Olimpia to secure a 4-3 penalty triumph.

But will Ronaldinho's Libertadores heroics nudge him into contention for World Cup 2014?

The former Barcelona playmaker hasn't played for his country since April, and was left out of the Confederations Cup-winning squad, but will hope that Scolari will take another look before he finalises his squad for the showpiece next summer.
Sport » Soccer/Football Championships
atleticomineirobrazilcopalibertadoresronaldinhoscolariworldcup