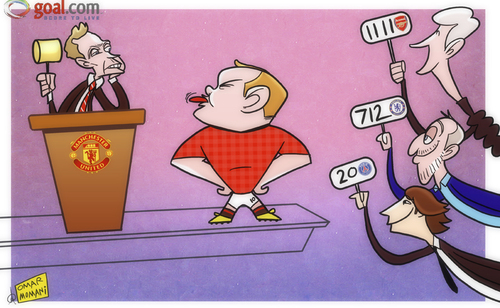 2384
Rooney bidding war begins

3
Applause

di
omomani
il 11 May 2013
David Moyes' appointment as the next Manchester United manager has sparked uncertainty over the future of Wayne Rooney.

On Thursday, Goal.com exclusively revealed that Arsenal and Chelsea have joined the race to sign the England international, who has already told United that he wants to leave Old Trafford at the end of the season.

Let the bidding war begin.
abramovicharsenalauctionchelsealeonardomanchesterunitedmoyesparissaintgermainrooneywenger

Arsenal rock ...

Hapless fifth...

How Rude