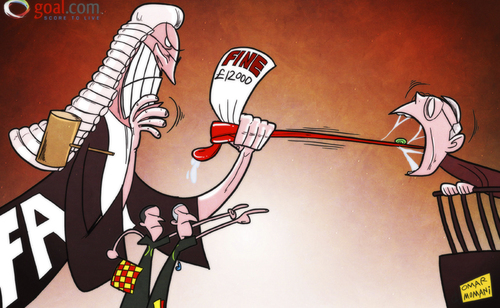 1517
Sir Alex tongue tied by FA

di
omomani
il 11 February 2013
Sir Alex Ferguson had his wrists slapped by the FA on Friday, receiving a £12,000 fine for comments made about match officials.

The Manchester United manager implied referee's assistant Simon Beck had been motivated by bias in his failure to award the Premier League leaders a penalty in the 1-1 draw against Tottenham.

The Old Trafford boss might be advised to hold his tongue before making such comments in the future, though why change the habit of a lifetime at 71?