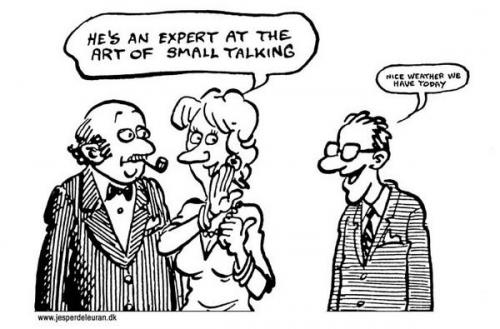 23557
Small talking

di
deleuran
il 28 February 2008
She says: "He is an expert at the art of small talking"
The man says: "Nice weather we have today."
Traduzioni
(1)
aggiungi
German di
'Sie sagt: "Er ist ein Experte an der Kunst der kleinen Unterhaltung!"

Er sagt: "Nettes Wetter haben wir heute"'

A good gift

Billie Hol...

A selection o...