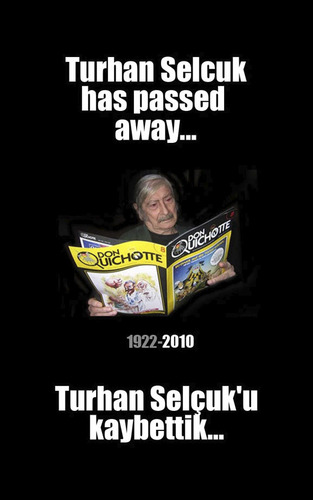 2585
TURHAN SELCUK HAS PASSED AWAY...

di
donquichotte
il 11 March 2010
Turhan Selcuk was born in Milas, Turkey in 1922. He published his first comic in
newspaper Turk Sozu in 1941.
He launched Turkish humor magazine
Akbaba in 1943 and became one of the
most famous comic artists in Turkey.
His work, of which 'Abdul Canbaz' is
the most well known,
has appeared in magazines like Aydede,
Yon, Devrim Ornegi, Yeni istanbul,
Milliyet and Aksam and Cumhuriyet.
Some of his drawings have been acquired
by several European museums.