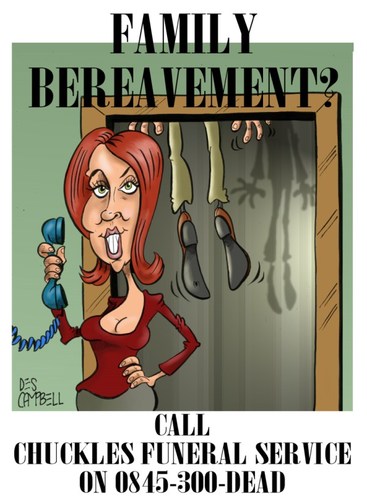 3562
We are here to help!

di
campbell
il 23 November 2011
This is the sort of advertising I'd like to see. Me, when I die? I've already told someone to stick me in a big bag and leave me in a skip at the back of Tesco's!!
Media e Cultura » Press Society Consumption

Jimmy Page ...

Tony Iommi

How DO you tr...