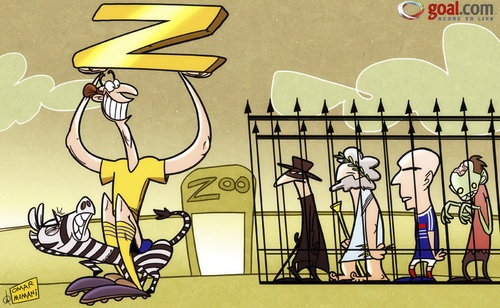 2300
Zlatan goes into the dictionary

0
Applause

di
omomani
il 29 December 2012
Zlatan Ibrahimovic may well go down in history as one of the great names in football, but this week he is also making a change to the way Sweden communicates.

After some mercurial displays that have led Paris Saint-Germain to the top of Ligue 1, and the striker to the top of the scorers' charts, Zlatan has gone into the dictionary.

The verb, 'Zlataner', meaning 'to Zlatan', has been added to the Swedish national dictionary after it gained popularity in the country when referring to an extraordinarily talented action.