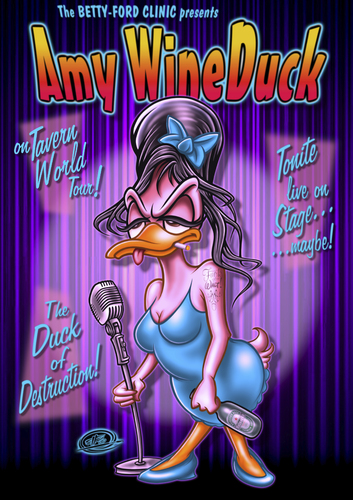 4197
amy wineduck

di
elle62
il 17 January 2010
good (or bad) ideas're always coming overnight. so happend to me some weeks ago.
the main quest was: what happend when you mix up a clean disney character whith
a very exentric rockstar.
so daisy duck and amy winehouse has been my first choice...

Skate teddy

kill the...

amy wineduck ...