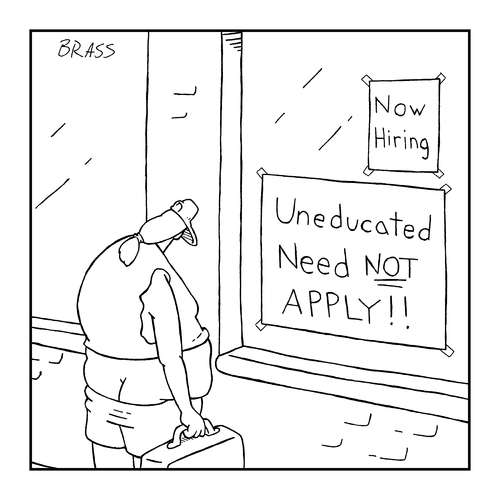 5146
education

5
Applause

di
creative jones
il 02 September 2011
A type of equality that should ideally be for everyone—where there would be no nepotisms in business (except, of course, for the Mom's & Pop's) nor, for that matter, should earning a living be any part of no good-ole-boy network. Talent shouldn't be denied or ignored simply because a person didn't go to college, went to the wrong college or ain't got the right last name—and the old backwoods names ain't the good names anymore.

Don't just hold up a sign.

Wear a t-shirt in protest.

Men's & women's t-shirt sizes: XS, S, M, L, XL, XXL.
Educazione e Tecnologia » Upbringing University Apprenticeship

Aunts

...

Industrial s...