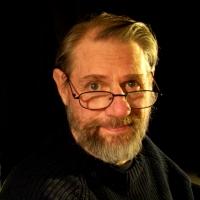 mdouble
"Smart Monkeys Get the Best Fruit"
Paisley, Ontario, Canada
membro da February 20, 2008
355 068
visualizzazioni
87
commenti
10
preferiti
Informazioni professionali
Nome
Marvin Double
Data di nascita
1950-07-06
Titolo di studio
Attended Columbus College of Art and Design
Tecnica
Mixed Media, Computer Graphics, Pencil, Pen, Water Color
Strumenti
Pencil, Various Markers, Pen and Ink, Computer Graphics / Corel Draw, Photoshop, Gimp
Influenze
Anyone that draws paints or writes
Vignetta preferita
Hagar the Horrible
Informazioni personali


I'm a writer, artist and photographer. Currently retired but still busy with various projects. Personal interests include organic gardening as well as various environmental issues. I am a long time vegan, and spiritual seeker.