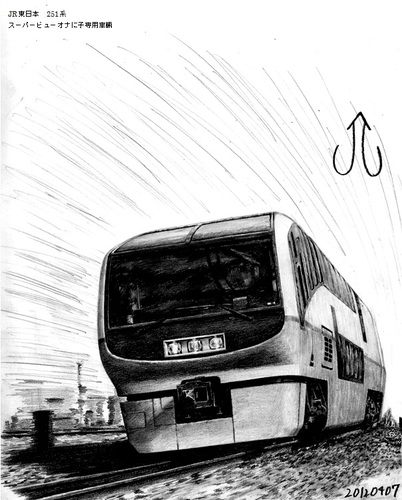 3029
Japanese express rolling stock

4
Applause

di
Teruo Arima
il 14 April 2012
JR East Japan 251 series has been in service from 1990. I drew 251 series from youtube movie data.
I like this design. 251 series consist of 7 coachs. In this train, 3 cars are double decker. Its max speed is 120km/h and is not fast rolling stock.
Educazione e Tecnologia » Technology Traffic & Space Flight

Tree

Morning Musum...

Concorde