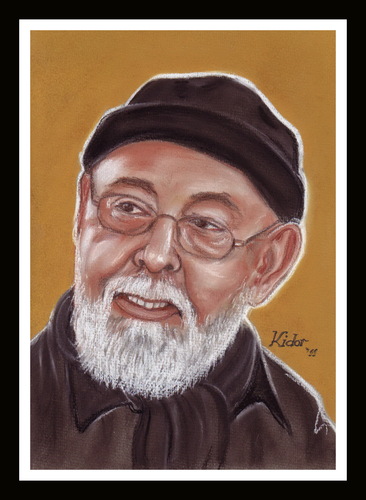 6024
RIP Johnny Raducanu !
di
Kidor
il 19 September 2011
Johnny Răducanu (born Răducan Crețu; December 1, 1931 – September 19, 2011), was a Romanian Jazz musician, of Romani ethnic background, whose family has a long musical tradition dating back to the 17th century.
Răducanu was born in Brăila, and started playing the double bass at the age of 19; however, his instruments of choice is the piano. Among his countless collaborations outside Romania were those with Art Farmer (trumpet) and Slide Hampton (trombone), as well as Friedrich Gulda (piano) and Guido Manusardi (piano).
In 1987 Johnny Răducanu received an honorary membership in the Louis Armstrong Academy in New Orleans. He was the founder of the Romanian Jazz school, and during a musical career spanning over half a century, he discovered, nurtured and trained several generations of Romanian jazz musicians. Leonard Feather named him "Mr. Jazz of Romania". Johnny Răducanu is (was?) the President of the Romanian Jazz Federation.
In 1999 he recorded "Jazz over the Carpathians - Johnny Raducanu meets Theodora Enache".
In 2005 he recorded an album entitled "Jazz Bestament" in Paris, produced by Tescani Production.
Media e Cultura » Music Education Traditions Free time

Cristian
Ecaterina 1

teenager