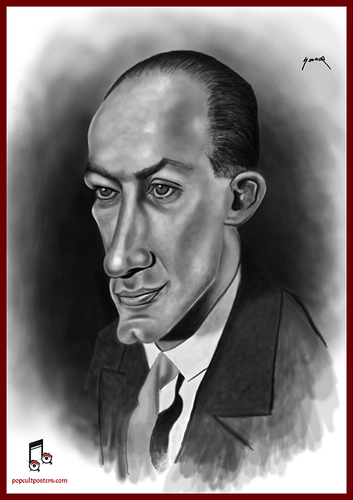 1930
Rejto Jeno aka P. Howard

2
Applause

di
szomorab
il 07 April 2015
Jenő Rejtő completed his studies in a drama school in 1924, after which he travelled extensively throughout Europe.[3] Returning to Hungary, he made his living as a playwright, often with great success, such as with his operetta, Aki mer, az nyer (Who Dares Wins, 1934).

Later, he started to write adventure novels based on his trips and experiences abroad.[3] His novels were raised above mediocrity by his inimitable and bizarre sense of humour. His novels parodying the French Foreign Legion, written under the pseudonym P. Howard, reaped the greatest success. He also wrote a large number of cabaret farces and edited a newspaper, Nagykörút, which, however, was published just once. His most appreciated novels are stories unifying elements from detective novels and romance, always including a unique sense of humour. He also wrote novels in the tradition of American Westerns.

Starting in 1939, he could not publish his novels any more under his own name because of his Jewish origins [citation needed]. On October 9, 1942, an article in the Nazi Arrow Cross Party's newspaper (Egyedül Vagyunk [We Are Alone]) exposed Rejtő as a Jew and reported that he was seen writing calmly in Budapest cafés while evading the labour service draft that was compulsory for Jewish men of military age (they were forbidden to perform arm-bearing service in the military)[4]. He was seriously ill by this time but was taken by force from hospital to do his labour service on the eastern front, into the Soviet Union, where he shortly died of typhus.
Media e Cultura » Literature Education

Muse
Freddie Mercury

Balazs Szabo