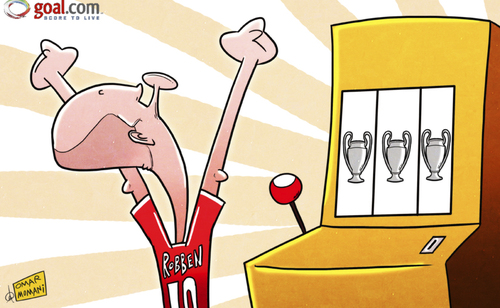 2891
Robben finally hits

3
Applause

di
omomani
il 27 May 2013
Arjen Robben has endured his fair share of disappointment in major finals in the past.

The Dutchman has twice suffered defeat in the Champions League final with Bayern Munich, against Inter in 2010 and Chelsea in 2012.

And the forward was also on the losing side in the 2010 World Cuo as the Netherlands were defeated by Spain.

But Robben finally hit the jackpot in the Champions League last night, scoring the winning goal in a 2-1 victory over Borussia Dortmund in the closing stages to finally shake off that 'loser' tag.

"It was a special feeling," Robben told reporters. "I didn't want to be remembered in my career as a loser.

"It's harsh to say but every time in second place is not what you want. It was so important to win the trophy this time. We needed to do it and we deserved to do it."
Sport » Soccer/Football Championships